About Us
Contact Us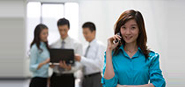 Dongguan Preter Electronic Technology Co.,LTD

The contact:Lynn
tel:0769-82866544
fax:0769-82866544
E-mail:info@brightek-leds.com
Address:Room 302 Building 2,No.21 Gaoli 5th Road Tangxia Town,Dongguan, Guangdong province, China
Dongguan Preter Electronic Technology Co.,LTD (Brightek Optoelectronic Co.,LTD) Devoted in LED lighting luminaries, Preter & Brightek is one of the state high-tech enterprises which bases on integrated of R&D, production, marketing and brand operation. Founded in 2012 with 6 sets of auto manufacturing equipment and 3 workshops, main products include strings lights, led bulb, strip, Led filament, and led spotlight.
With the increasing energy costs and the threat of energy shortage, Preter & Brightek is well positioned to deliver innovative and energy-efficient lighting products to customers around the world, by focusing on the individual needs of our customers, we have developed an excellent reputation in the industry, with integrated and stabilized R&D, QA system, manufacturing and powerful marketing & service teams, we are committed more to providing high quality and excellent service with Preter/Brightek characteristics to ensure complete satisfaction of our customers.
With the quick development, Preter will serve customers all over the world perfectly with first-class goods by a new brand"Skeerei", Let's brighten the green world together.
Preter & Brightek, Your reliable partner !